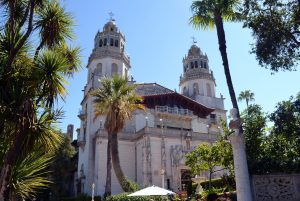 Hearst Castle is a palatial estate on the central California coast and a National Historic Landmark. It was designed by architect Julia Morgan for newspaper magnate William Randolph Hearst from 1919 until 1947. In 1957 the Hearst Corporation donated the property to the state of California.
Since that time it has been maintained as state historic park where the estate and its considerable collection of art and antiques are open for public tours. Despite its location far from any urban center, the site attracts roughly one million visitors per year.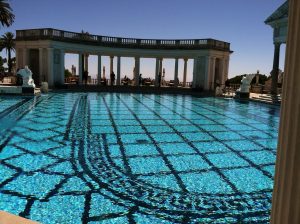 Tour One – recommended for first time visitors, it now includes the Movie, Hearst Castle Building the Dream.
Tour Two – gives visitors a closer look at the main house's upper floors, Mr. Hearst's private suite, the libraries, and the kitchen.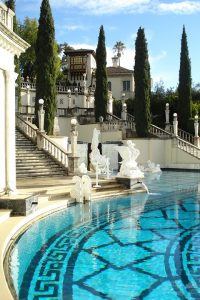 Tour Three – looks at the Castle's North Wing, guest rooms and the guest house Casa Del Monte.
Tour Four – features the spectacular gardens and grounds, the largest guesthouse, the wine cellar, and the Hidden Terrace.
The Evening Tour – is a special tour that allows visitors to experience the Castle at night as one of Hearst's own visitors might have.